She Died for Our Convenience Chorus
The chorus for She Died for Our Convenience was a group of women and non-binary singers who had never sung together before. They rehearsed Monday nights in the spring of 2019 and gave their full hearts to the women who'd worked at the mill. The music was directed by composer Chrissy Wolpert and assistant director Clara Weishahn.
Melanie Fuest & Patricia McGee
"I am an actor, educator and mother of two. I moved to Providence from New York and this is my second performance with Strange Attractor. SDFOC was meaningful because it was a chance to sing, to build community and to honor the stories of the women of the mills."
"Pretending to be a ghost was great practice for my future hauntings."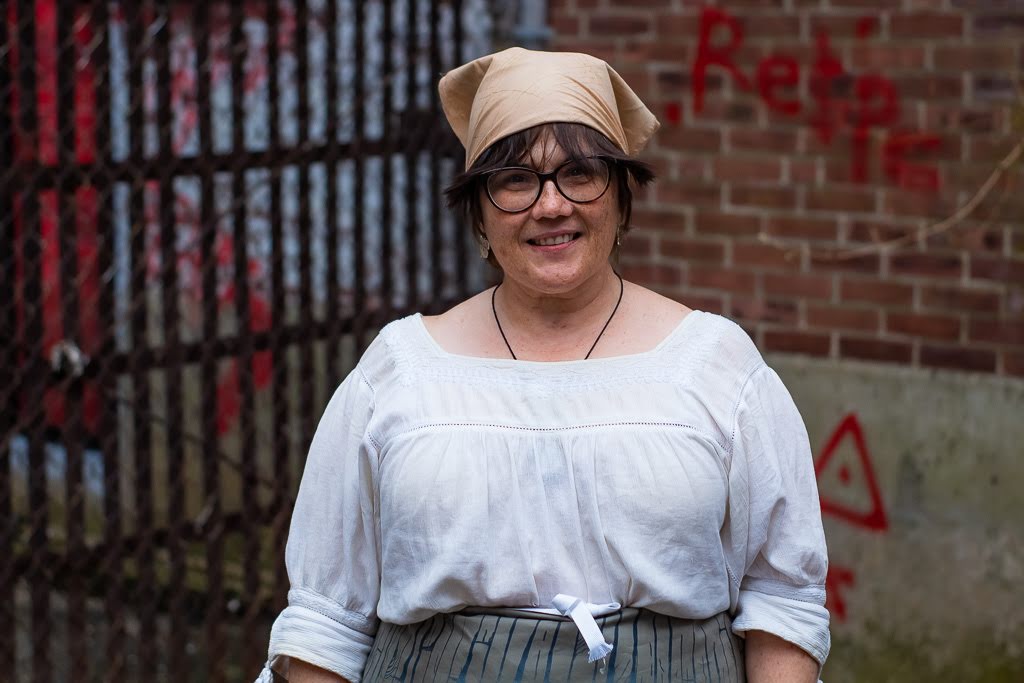 "As a Providence resident, I was excited to be part of this project bringing some of this city's untold history to life. What a powerful thing when a group of women come together with a mission and some music."

"I am an art educator and drummer. Chrissy approached me about playing percussion in a 'choral haunting' in Fall 2018. I had no idea what she had in mind, but everything she does is amazing so I knew I had to say yes no matter what. I usually play behind a band, but being positioned behind 40 vocalists was a totally new world for me. I was so nervous to be on my own with the drums but everyone in the chorus was super supportive of each other and it was a magical experience. It truly felt like a haunting and also a beautiful remembrance of the women who worked at the Paragon Mill. I wish we could do it all over again!"